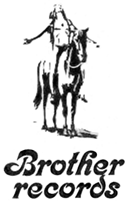 Brother Records, Inc. (BRI) is a holding company established in 1967 that owns the intellectual property rights of the Beach Boys, including "The Beach Boys" trademark.[1] Brother Records was also a record label founded by the Beach Boys' manager Nick Grillo in October 1966. For only a few months in 1967, it functioned as a vanity label with its output distributed by Capitol Records. From 1970 to 1978, the label was active again, this time with its distribution handled by Reprise Records.
Temporary content from Wikipedia
This page uses content from the English Wikipedia. The original content was at Brother Records. The list of authors can be seen in the page history. As with this wiki, the content of Wikipedia is available under the GNU Free Documentation License.
Community content is available under
CC-BY-SA
unless otherwise noted.